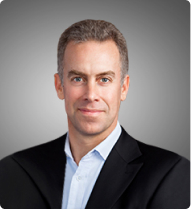 Mr. Chad Ryan Ovel
Senior Advisor
Originally based in the United States, Chad has experience of more than 23 years in leadership and brings added value to many companies in Vietnam.
In 2013, Chad joined Mekong Capital with the role of General Director. He also serves as Mekong Capital's Member of the Board of directors, the management committee and the Investment Recommendation Committee. Chad previously served as Deal Leader for the successful return of numerous investee companies including Golden Gate, Nam Long, Intresco, and Traphaco.
Previously 2000 – 2006, he worked for ScanCom Vietnam as General Director, leading the aggressive and innovative growth of the company to be the largest furniture exporter in Vietnam in 2006.
From 2006-2013, Chad had worked at AA Corporation, a former investee company of Mekong Enterprise Fund, and was the CEO from 2008 onwards. Under Chad's leadership, AA Corporation had several breakthroughs in increasing the company's revenues and opening subsidiaries in Bhutan, Myanmar, Cambodia, and the United States.